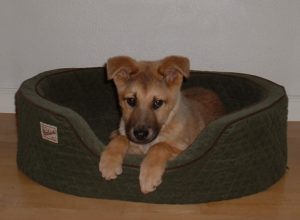 Keeper, arrived 2007
Keeper left the pack in 2018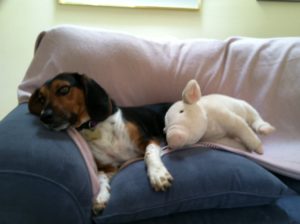 Trumpet the Beagle.  Arrived Valentines Day, 2011.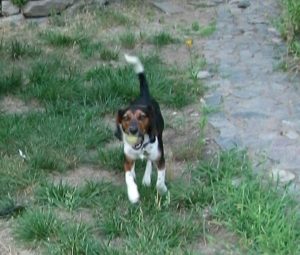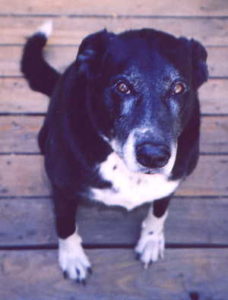 Kiowa, 12, an approval-seeking life form.   Kiowa left the pack in February, 2006.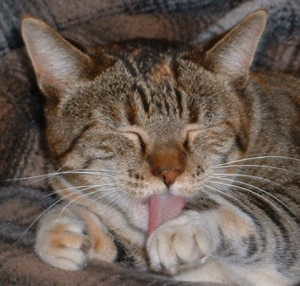 Flower, Spring 1992-Spring 2009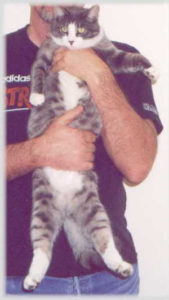 Rob and "The Viz"
His full name is "The Visitor".  He just wandered down the drive one day as a young cat to visit.  He apparently liked the digs and so applied for, and was immediately granted, permanent resident status.    An absolutely placid cat, he has never been heard to growl or hiss.  The two smaller female cats used to chase him  around constantly.  He doesn't seem to mind.  He may be a little dull of wit.  Viz left the pack in 2017.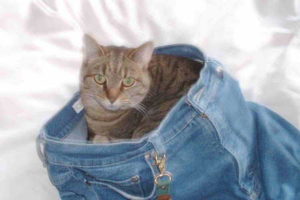 SIerra (aka Smudge) nesting in Martha's Jeans.  Full grown Smudge weighed only 5 lbs. or about the size of a 12 week old cat.  We got her from the supermarket where two boys were playing catch with her.  She's sorta shy and nervous.  Smudge left the pack in 2011.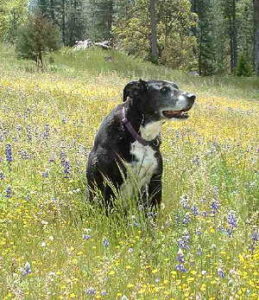 Kiowa out in the front yard.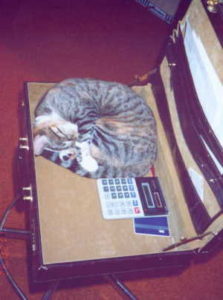 Flower as a kitten in her favorite spot. Monterey, May 1992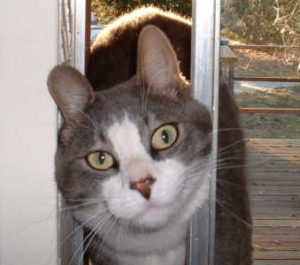 The Viz with his head stuck in the window.  He does this a lot.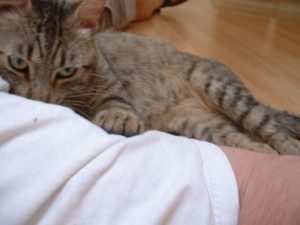 We recently discovered a small feral cat was robbing dog food  from the garage.  After several weeks of trying we finally trapped him in the garage.   After that he hid under equipment for several weeks until finally deciding we were ok.  Long conversations (and Tuna) helped.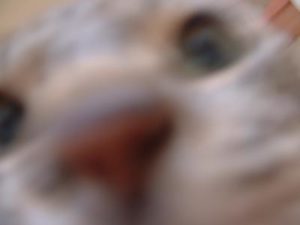 Turns out he's inquisitive.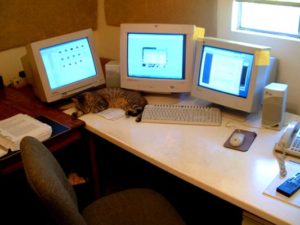 Likes hi tech.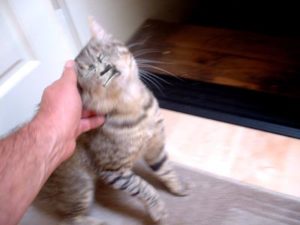 In the right light, oddly resembles BB King.  But is still a little shy.  We named him "Vger"
(Trekkies will get it)
Vger at his new home:   http://coolwaterconcerts.com/gallery2.html